St. Mary's church in Byfleet is a must-visit place if you have an interest, as I presume we all do, in the Great War…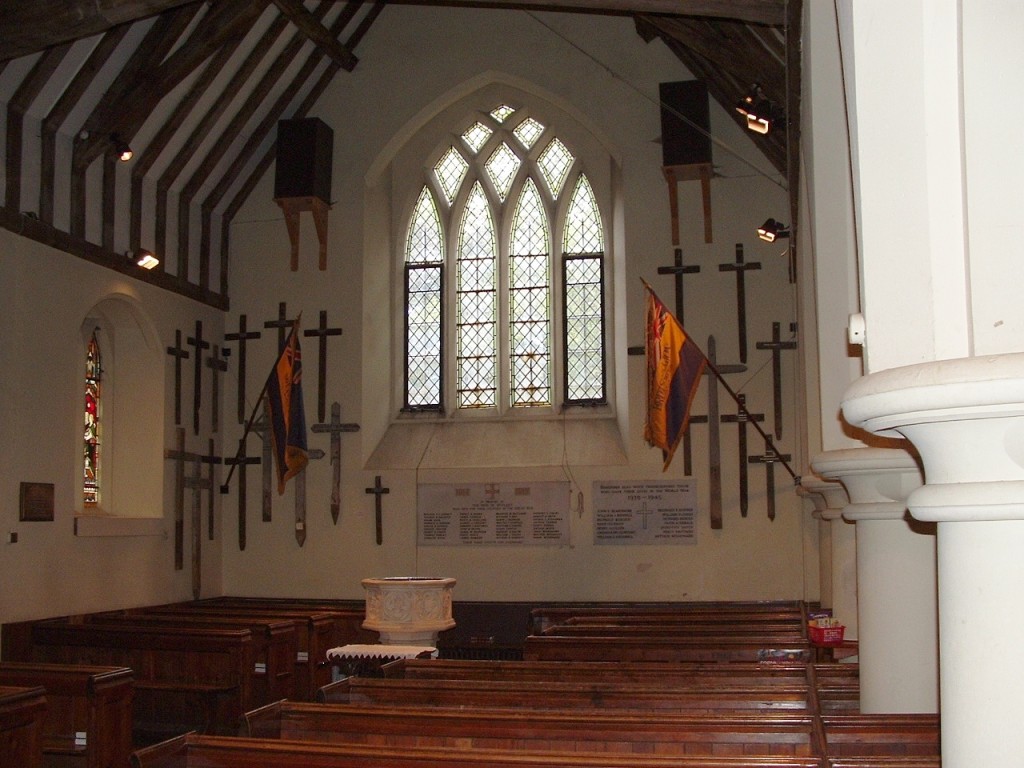 …as it contains what is surely one of the finest collections of battlefield wooden crosses anywhere in the U.K.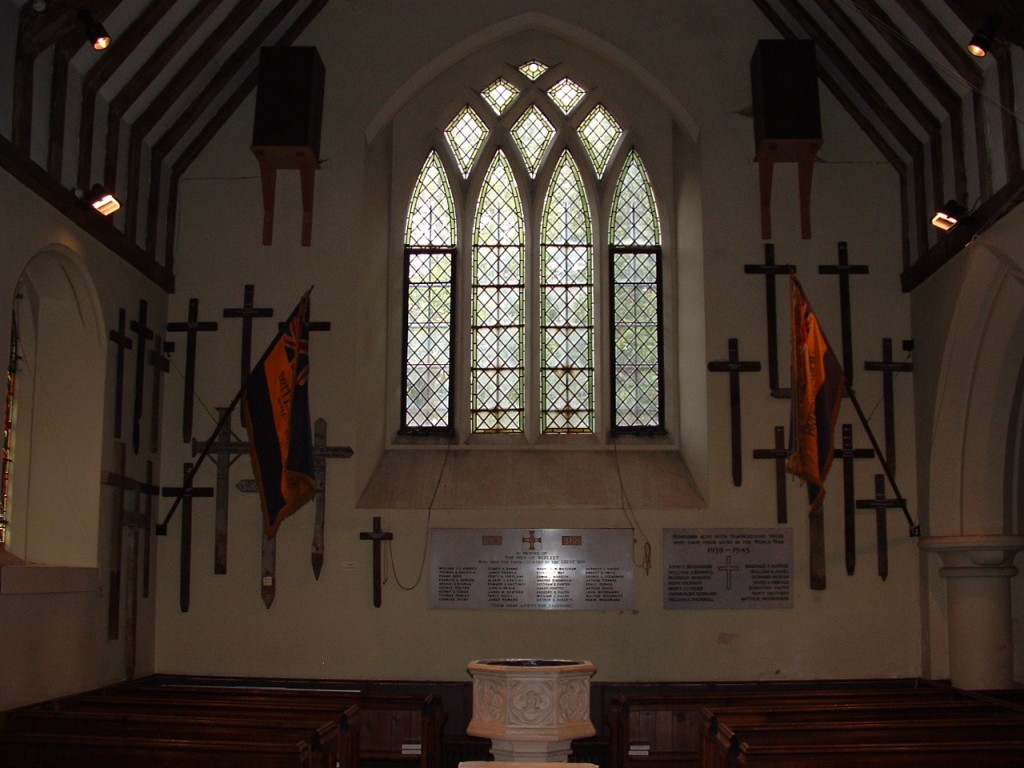 Amazingly, you will find practically all the names on the crosses inscribed here on the Roll of Honour.  How so many crosses of local men were acquired is quite beyond me.  Anyone know?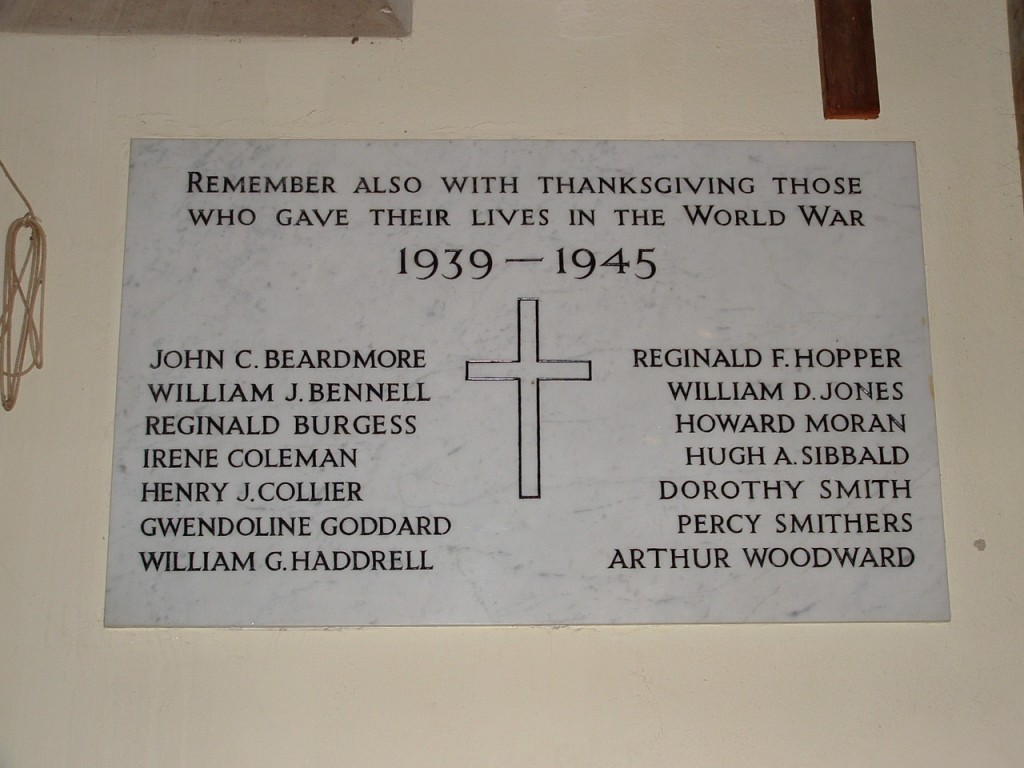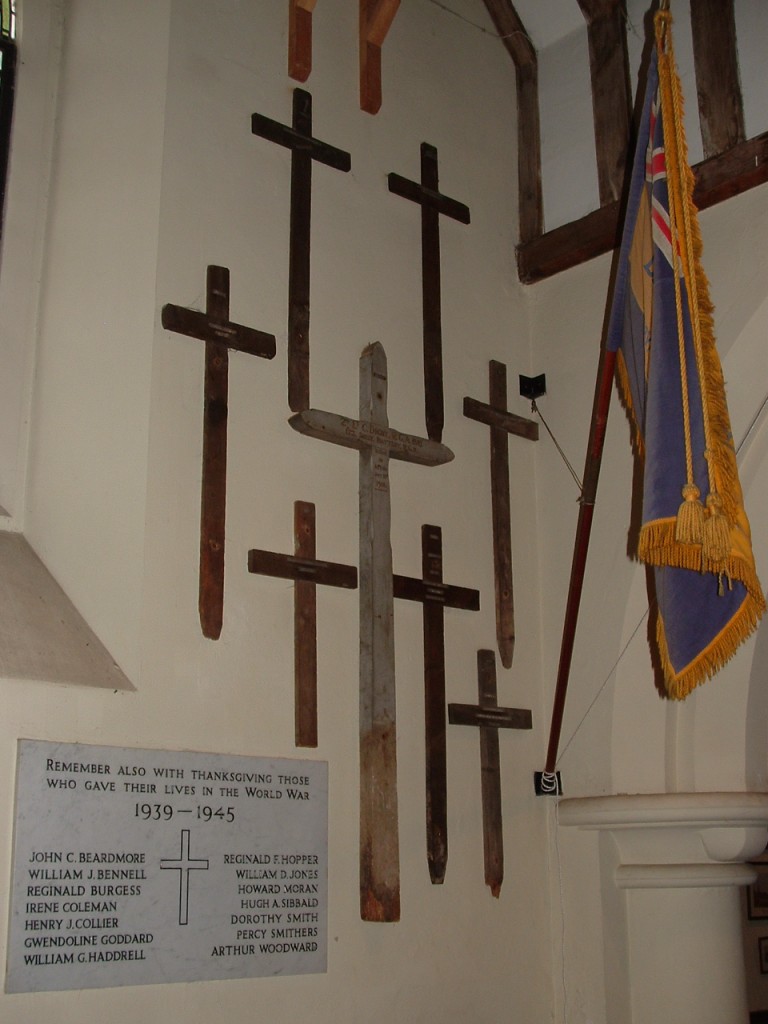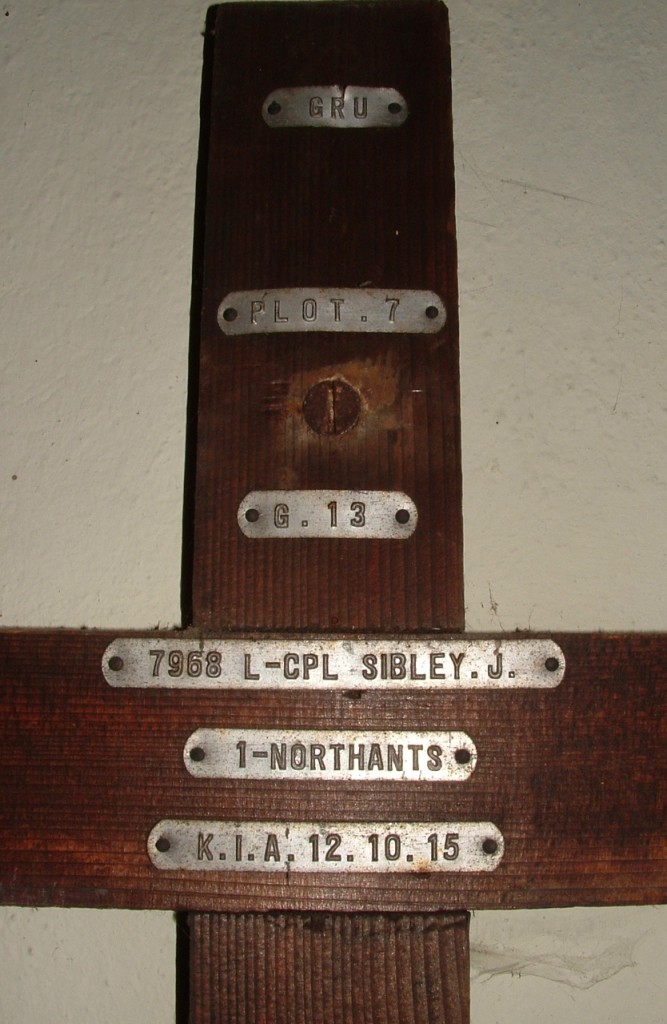 Note the Graves Registration Unit tag on the October 1915 cross above; in time the G.R.U. became the Imperial War Graves Commission (see October 1917 cross below), and now, of course, the Commonwealth War Graves Commission.