The fighting on the Somme in the latter half of 1916 had shown the Germans the need for a smaller, less cumbersome grenade than the heavy Kugels or unwieldy Steilhandgranates (stick grenades).
This is the Eierhandgranate Model 1917, the egg grenade, that the Germans introduced in 1917.  The Kugel grenades were essentially defensive weapons; because of their short range due to their weight, were you to use one in an offensive capacity you were as likely to take yourself out as the enemy.  The Eierhandgranate could be thrown considerably further, up to 150 feet, by a decent thrower, allowing its use as both a defensive and offensive weapon.
The first version of the Eierhandgranate, the 'Aa', featured a completely smooth body which proved difficult, in combat conditions, to grip properly, so the next version, the 'Na' was swiftly introduced with a raised and grooved centre band for better grip.
As with other German hand grenades, there were different variations to the egg grenades, but essentially they all look pretty much like the example here, which, you won't be in the least interested to know, was the first Great War item I ever acquired, I think, along with a British Mills Bomb, way back in a different millennium.
When I first got hold of this grenade, it came with the above fuse,…
…which as you can see is a very nice example with loop intact.
And, just like London buses, once you see one, another one comes along.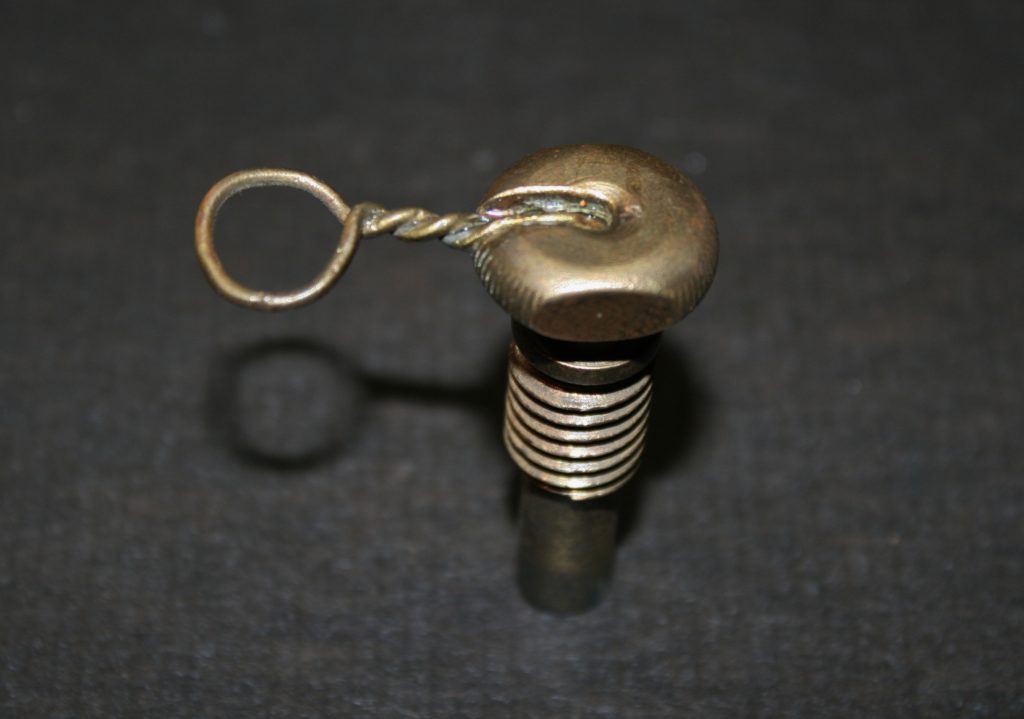 And I have recently discovered that this is not, as sometimes said, an interesting variation of the usual friction fuses.  This is, in fact, a friction fuse for a 76mm leicht Minenwerfer (trench mortar), but as you can see it could be fitted into a Model 1917, and therefore by extension, the two previous Kugel models.  More powerful than the bespoke igniters, this fuse had no delay, and therefore exploded the minute the wire was pulled; not much use as a hand grenade, but perfect, when attached to a trip-wire, as a booby trap, and there is no doubt many French and British soldiers fell foul of these instantaneous fuses.
The Eierhandgranate was sensibly designed to take the same igniters already used in the Kugels, and examples can be found using both fuses we have looked at in the previous two posts, as well as a percussion model (the Mle.1916), and a new friction igniter (the Mle. 1917), and should I ever acquire either, I shall add them to this post.  Before we finish, however,…
…what do you suppose this rusty old relic could be?  Anyone?
Thought not.  It's only little, you don't see many of them around, and there appear to be few contemporaneous photos of them in use.
Luckily for us this picture of a German soldier with an egg grenade, demonstrating exactly what its use was, does exist, and explains all:
Clever, eh?  And when on a raid, you could carry egg grenades hooked through the slits in the plate (note that this soldier has two grenade bags hanging round his shoulders) for easy access.  Anyway, next post it's back to the Stielhandgranate.