Now, there is a very nice man called Dave O'Mara (some of you will know him), who runs a very nice website (see bottom of section) and who has very kindly allowed me to use some of his trench maps to illustrate these little tours.  As and when, I shall upload the relevant ones here.
The first map, which accompanies our Tour of Ploegsteert Wood, shows the front lines in the area south of Messines in April 1917.  You will find a Google map of the places we visit during the tour if you click on the Tour Maps link on the home page.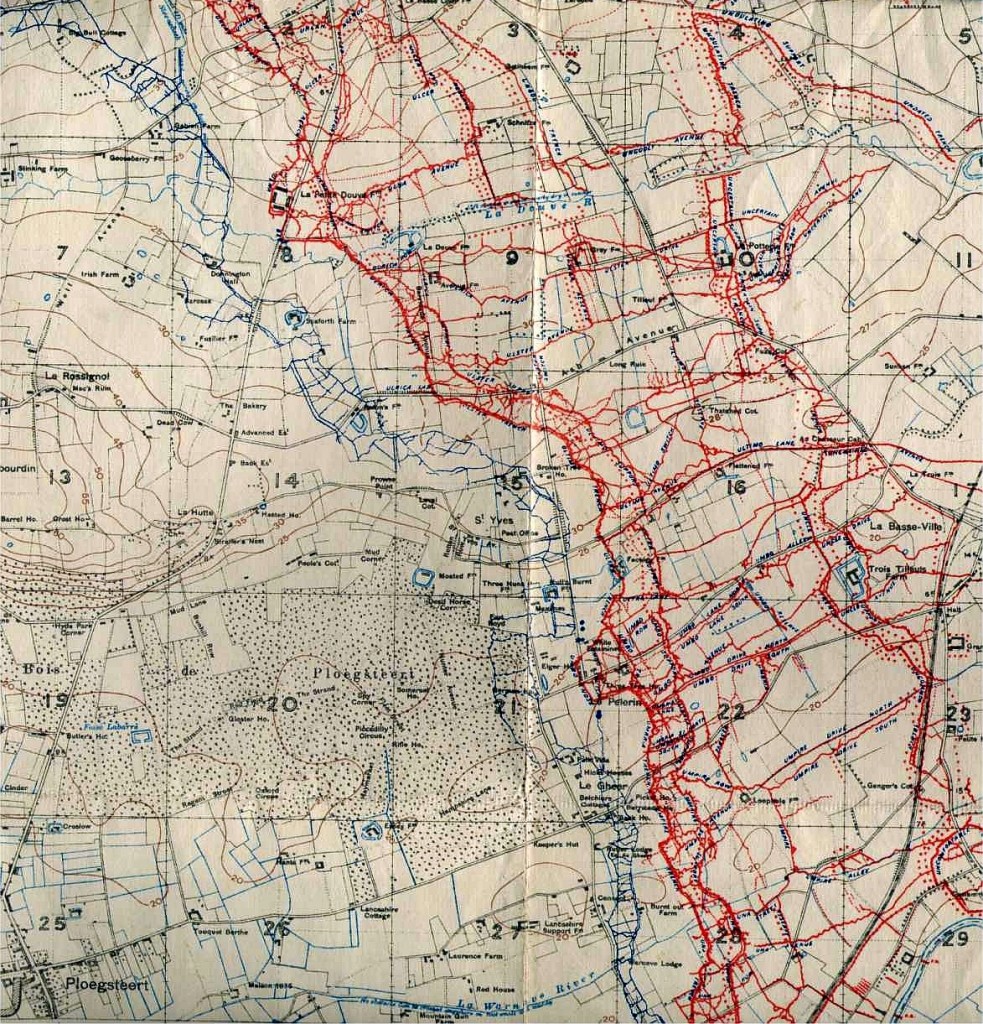 The next two maps show Ypres itself in May 1918, and, just two months later, how close the Germans came to the eastern edge of the city during their spring offensive.  You can clearly see the location of the Menin Gate on the eastern edge of the city, the Lille Gate at the southern tip, and the Cloth Hall and Cathedral in the centre.
Ypres May 1918.
Ypres July 1918.  By this time, incidentally, the powers that be had decided that the British trenches should be depicted in red, and the German trenches in blue, as opposed to the other way round as had previously been the case.  No doubt they had a very good reason.
Trench map of the area south of Zillebeke Lake in June 1916, showing our route in yellow and the cemeteries we visit in green.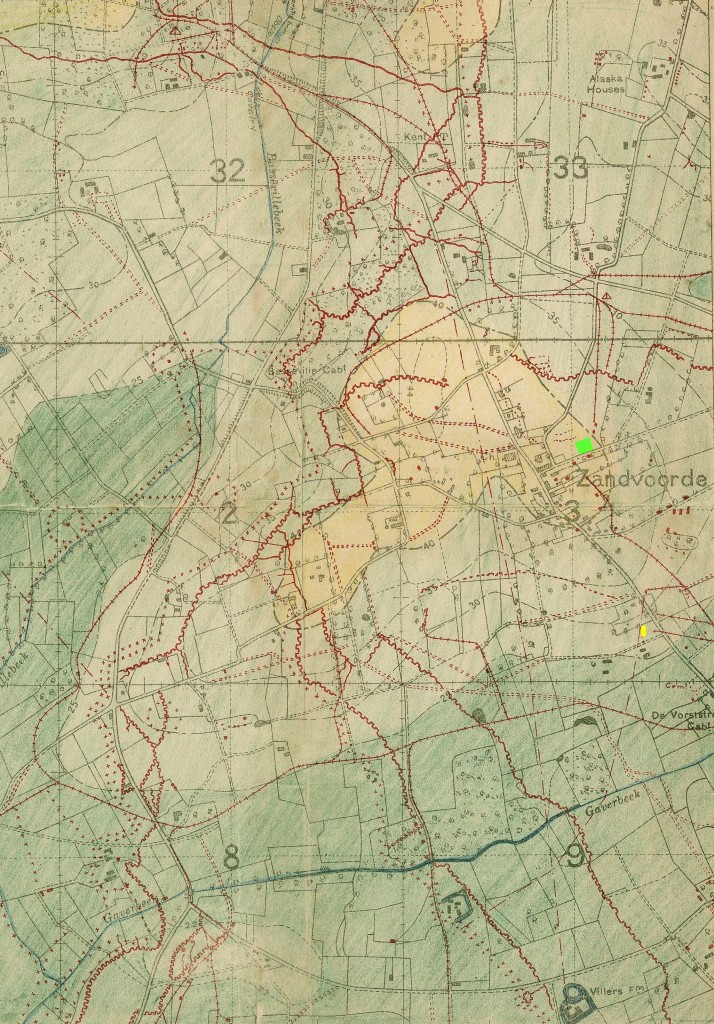 Map showing the German second line trenches around Zandvoorde in July 1917.  The site of Zantvoorde British Cemetery is marked in green, and the Ten Brielen bunker is marked in yellow.  Thanks ever so Brian.
1917 trench map showing the front lines north of Ypres betweeen Weiltje (bottom right) and the Yser canal (far left).  The sites of La Belle Alliance Cemetery (the smallest), Divisional Collecting Post Cemetery & Extension, and New Irish Farm Cemetery (the largest) are marked in green.
Two trench maps of the area north of Zillebeke Lake:
Oh, and if you are just trawling the net searching for trench maps (a perfectly reasonable thing to do, don't get me wrong), there are dozens more maps elsewhere on this site, but you'll just have to read the posts to find them.
Once upon a time you could find Dave's site here: