I'm not a great one for museums – every hour spent in one is an hour I could be out in the field – but if you're in Albert, the Somme 1916 Museum is well worth some of your time.  And no, this isn't it.
The Basilica (if you found yourself at this post via the link from the Lochnagar Crater page, then keep reading).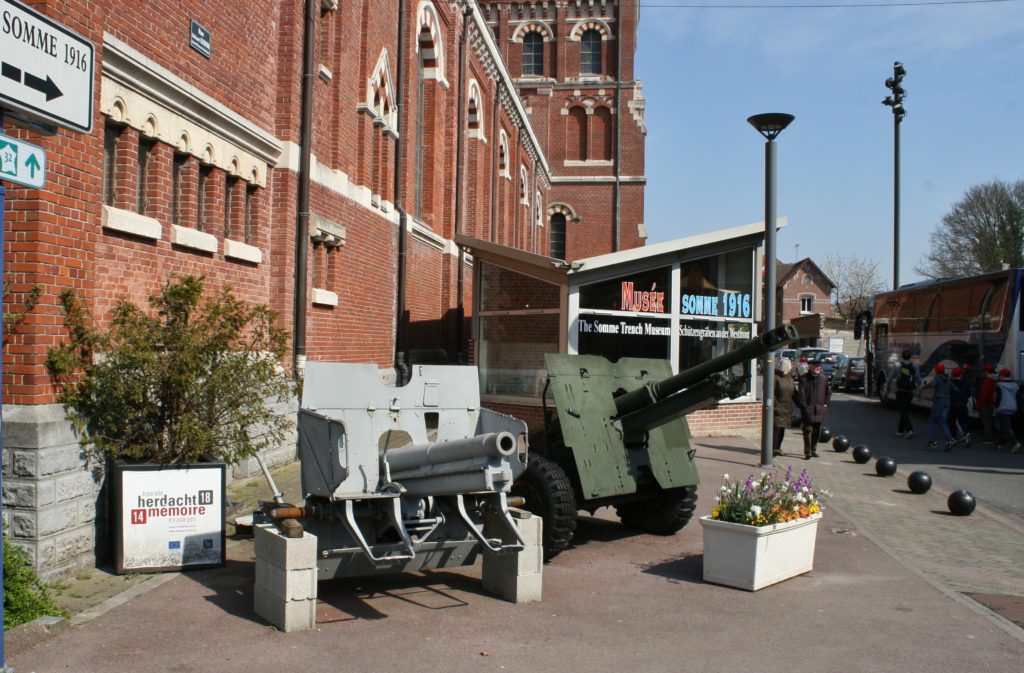 Just past these two artillery pieces that we saw once before…
…steps lead down into what was once the crypt,…
…and is now…
…the Somme 1916 Museum.  Everything here, they say, was collected from the surrounding trenches and battlefields, and here's a selection of photos to give you a flavour of the place.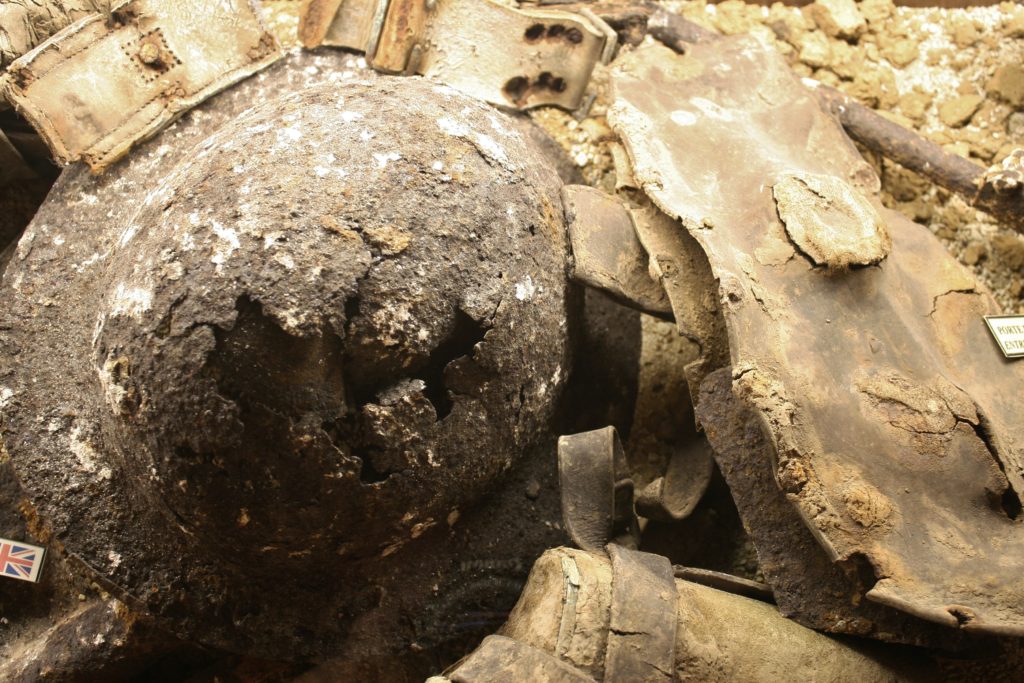 Shattered British helmet.
Home-made trench club.
Flare guns.
German stick grenade or Stielhandgranate.
And here's something similar I picked up recently, actually at Thiepval.  Imagine the force required to do the damage you can see in both photos.
Molotov cocktail, although Molotov himself was in his revolutionary mid-twenties in Russia – in 1916 he spent some time in exile in Siberia before escaping –  and had yet to have a bomb named after him.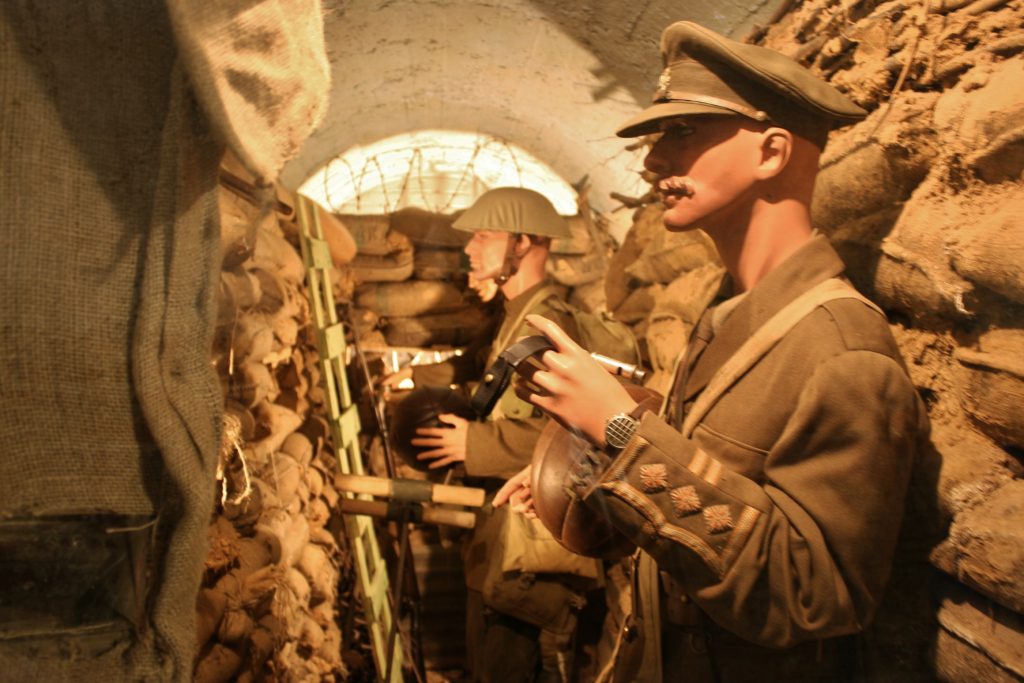 Billie Nevill counts down the seconds before blowing his whistle.
Vickers, Maxim & Hotchkiss.
French Char tank.
Reminds me of a different Baldrick; "Rat au Vin for supper, Sir.  Yes Sir, I'll tell you.  It's a rat that's been run over by a van!".
I'd be very happy if this lot was in my garden shed!  Note the gas apparatus leaning against the wall on the left.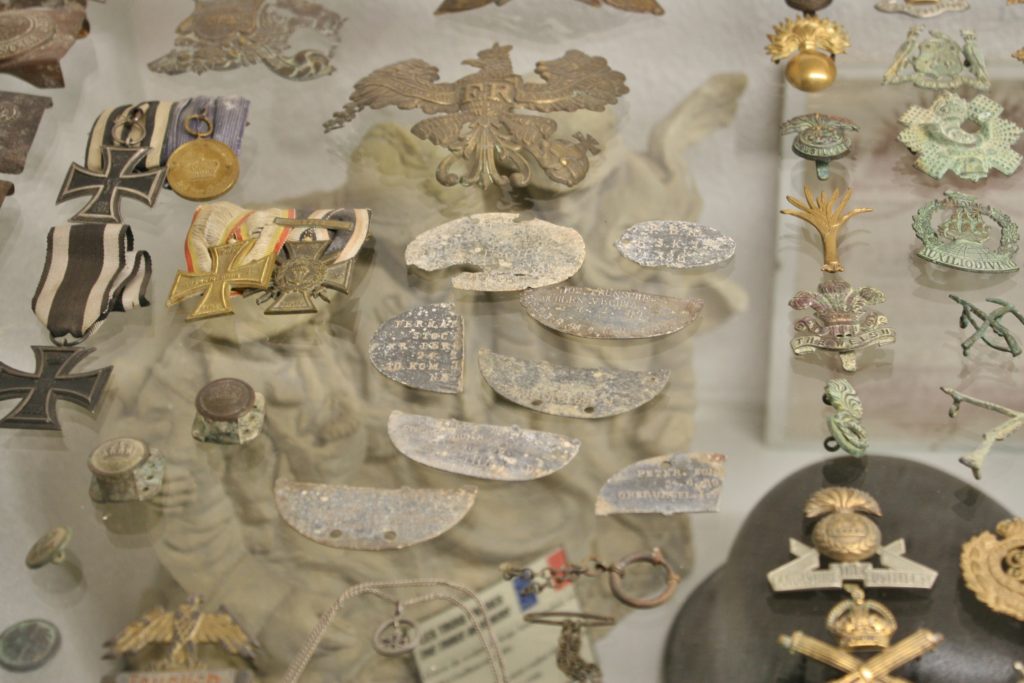 German identity tags.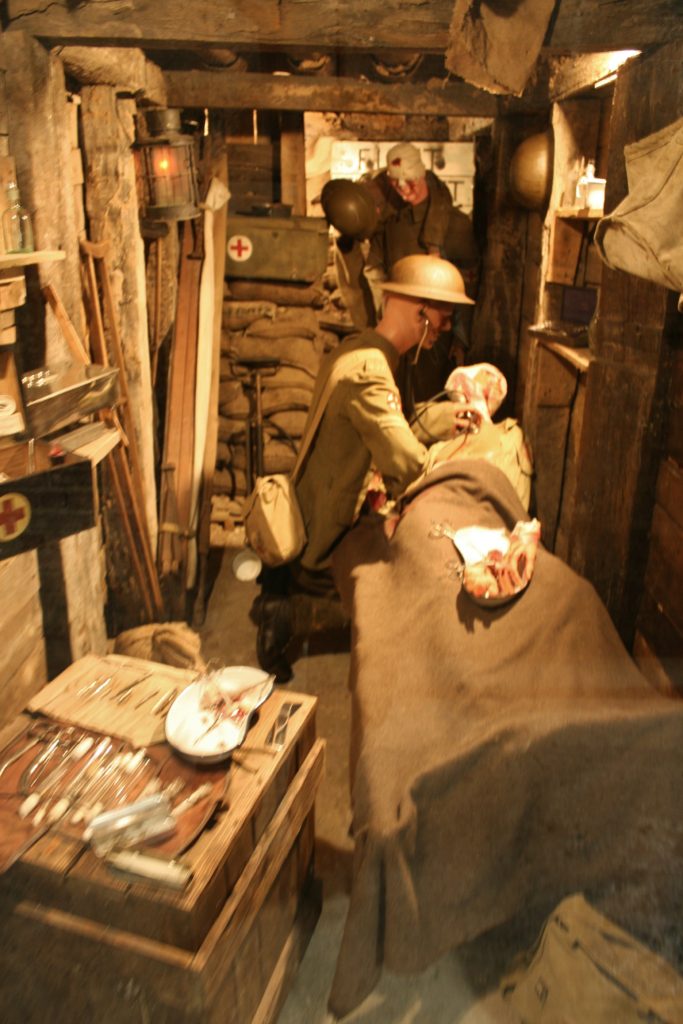 And then I spotted this.  We've encountered George Nugent before.
We started with a photo of two guns – if you were interested enough to check out the link, you'll know a bit more about them – and we finish with another, just outside the exit to the museum.  I haven't a clue what the calibre of this beast is.
And we can't leave Albert without a parting wave at the Golden Virgin, now can we?