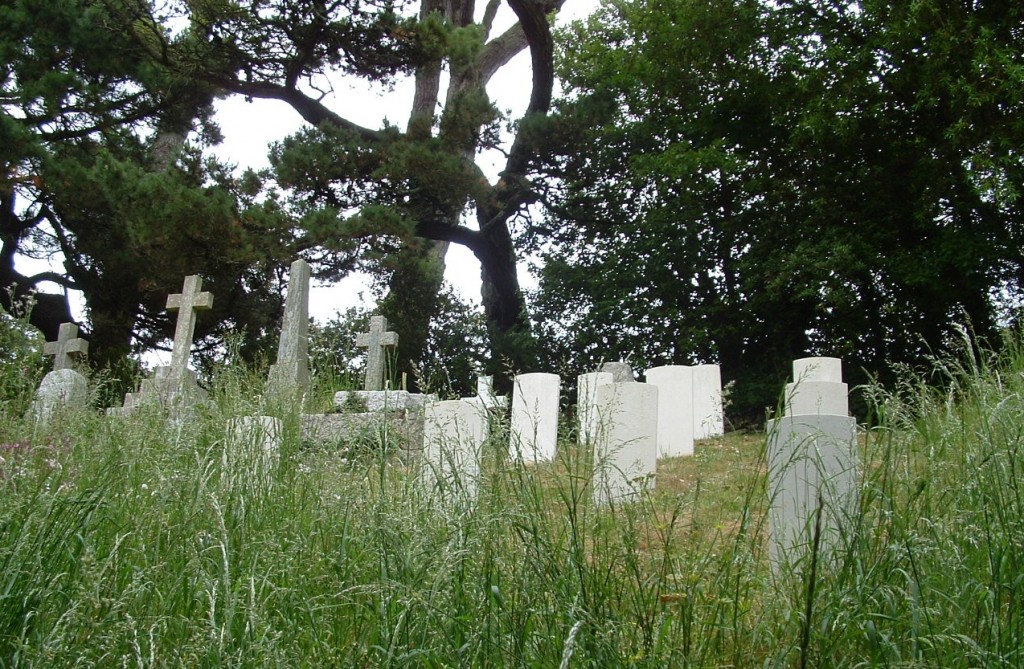 Now, this website is entitled 'With the British Army in Flanders', and so far the content has complemented the title impeccably. However, I do find myself travelling around the south of England on a fairly frequent basis, and as I can't exactly nip over to Belgium every other weekend (well I suppose I could, but it might not go down too well with the missus, and Baldrick would probably have a breakdown), I often take the opportunity to visit the churches, explore the churchyards, and pay my respects at the war memorials in wherever it is I happen to be at the time.  Over the last few years I have amassed quite a significant collection of photographs of town and village war memorials, rolls of honour, memorial plaques and headstones, and I have thus decided to begin a 'Blighty' category on this site, where you will find, if such things are of interest, the results of my churchyard meanderings.
Once you start looking, it is staggering how many English burial grounds (the CWGC put the total UK figure at nearly 12,500) contain First World War burials and memorials; men who made it home from the front, but who died from their wounds, often within hours or days, but sometimes weeks or months, and in some cases years, later; men who died through accident or illness before they ever had the chance to set foot abroad; men who died far away and are remembered by their families on family headstones or on brass, or sometimes wooden, plaques on church walls.  Men whose names are inscribed on countless Rolls of Honour inside churches or on village war memorials.  Nor will I neglect other conflicts.  Although this website is primarily concerned with the fallen of the First World War, it seems to me churlish and disrespectful to omit the men (and women) who died in other wars.  There are numerous Second World War headstones to be found in English churchyards and cemeteries, and of course most war memorials bear the names of the fallen of both wars.  Occasionally I come across memorials or commemorations to those who died in the Crimea, in South Africa, Malaya and the Falklands, in Bosnia, Iraq, Afghanistan and other, smaller, conflicts, and all will be included as and when I encounter them.
On a practical note, I should mention that these posts are not intended to appear on the Home Page, but only within the 'Back in Blighty' category itself, so you will have to periodically check there to see what, if anything, has been added since your last visit.  But as this category grows, perhaps some forgotten men will be remembered, if only for a few fleeting moments, as you view the photos.  I hope so.
'Their glory shall not be blotted out.'