Remember this shot from the first Brandhoek post a while back, the signposts pointing to the three cemeteries we have recently visited?  Well, here we are back on the Ieper-Poperinge road, and there being a church here at Brandhoek, you'd expect me to have a look around, would you not? 
And it's a good job I did,…
…because I wouldn't have spotted this if I hadn't,…
…this being the Chavasse V.C. Memorial,…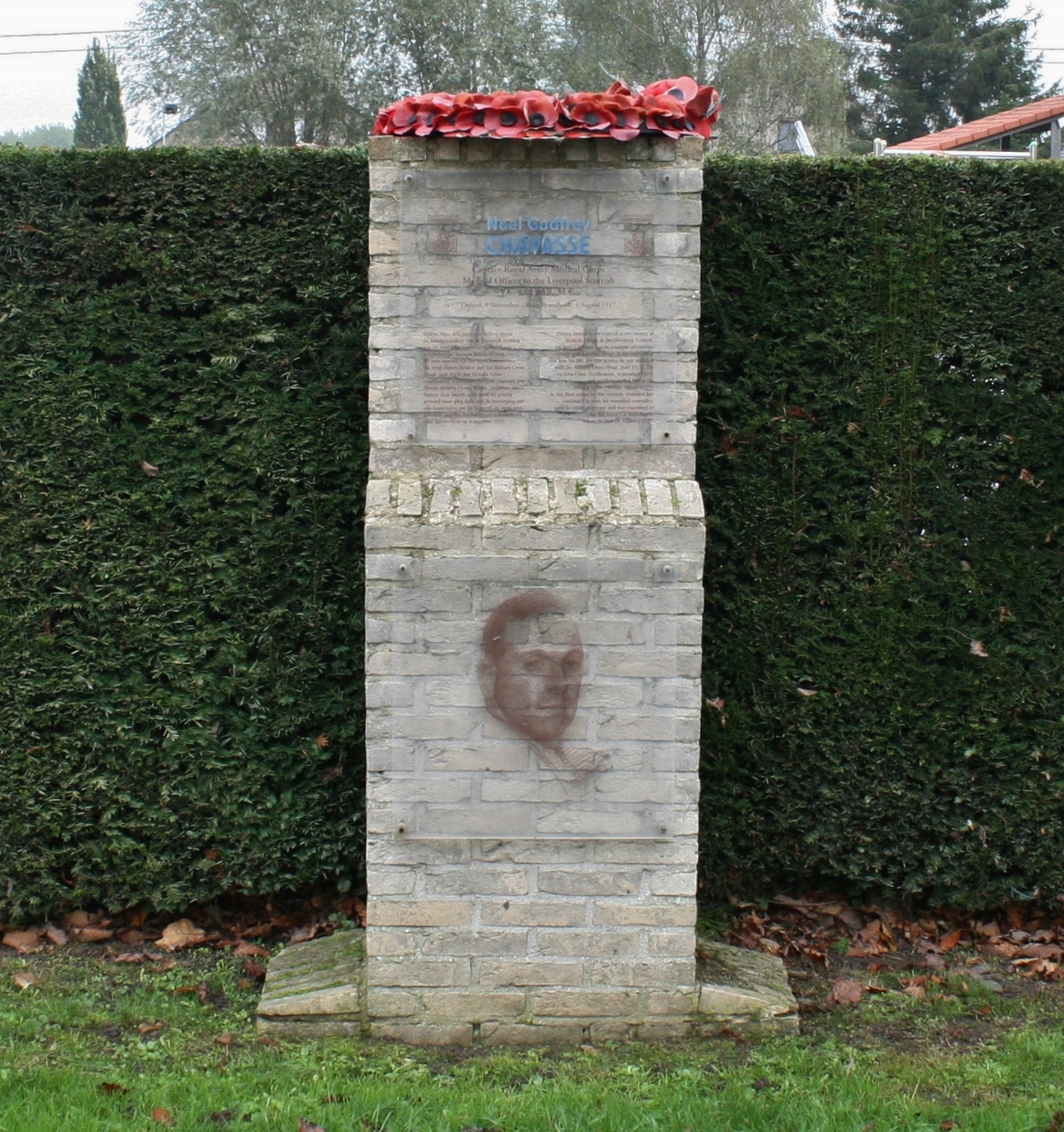 …unveiled by a descendant of Noel Chavasse in 1998,…
…its once yellow bricks, presumably whitewashed in the years since it was first erected…
…to allow both the text,…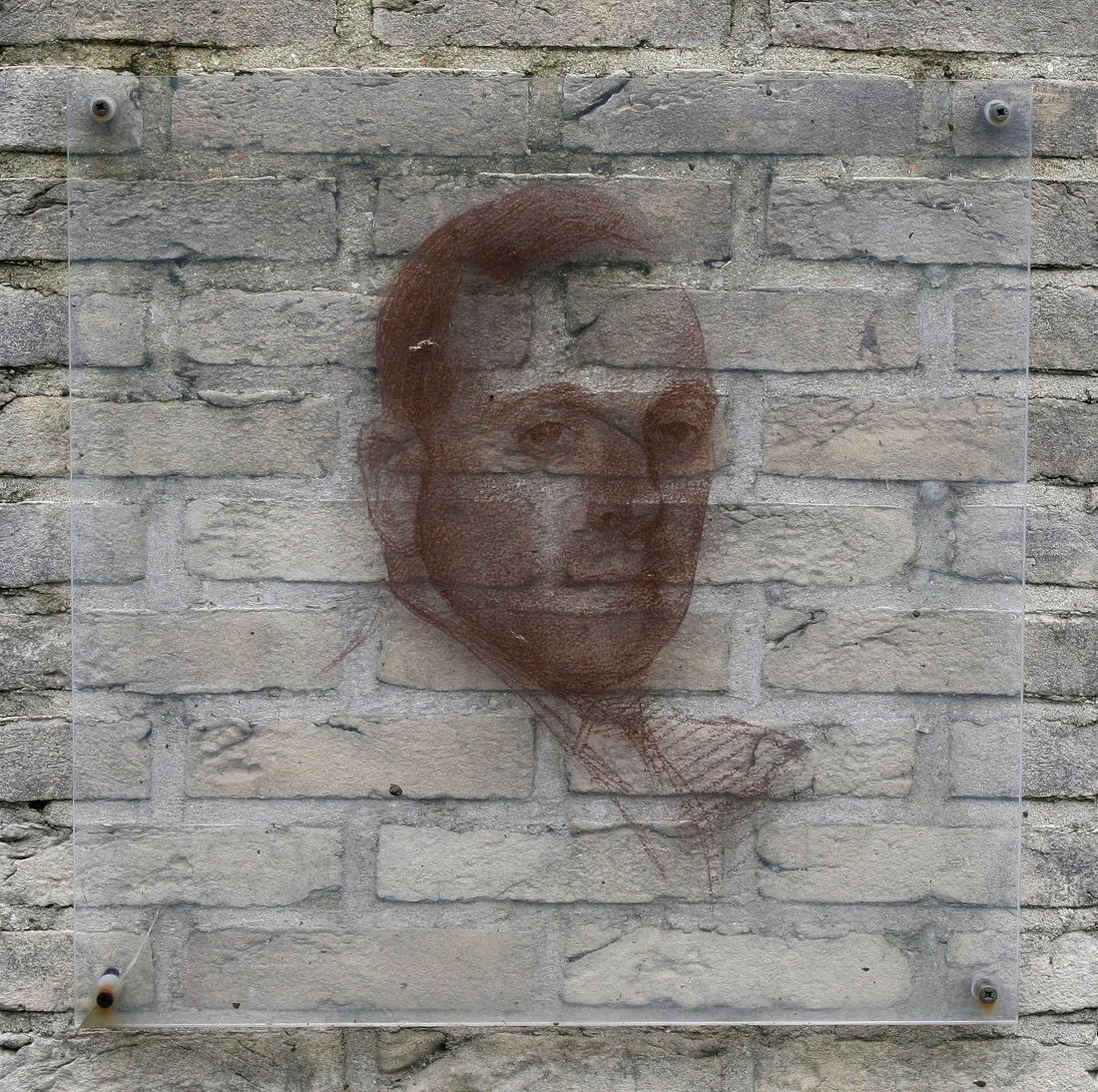 …and Chavasse's image to be seen more clearly.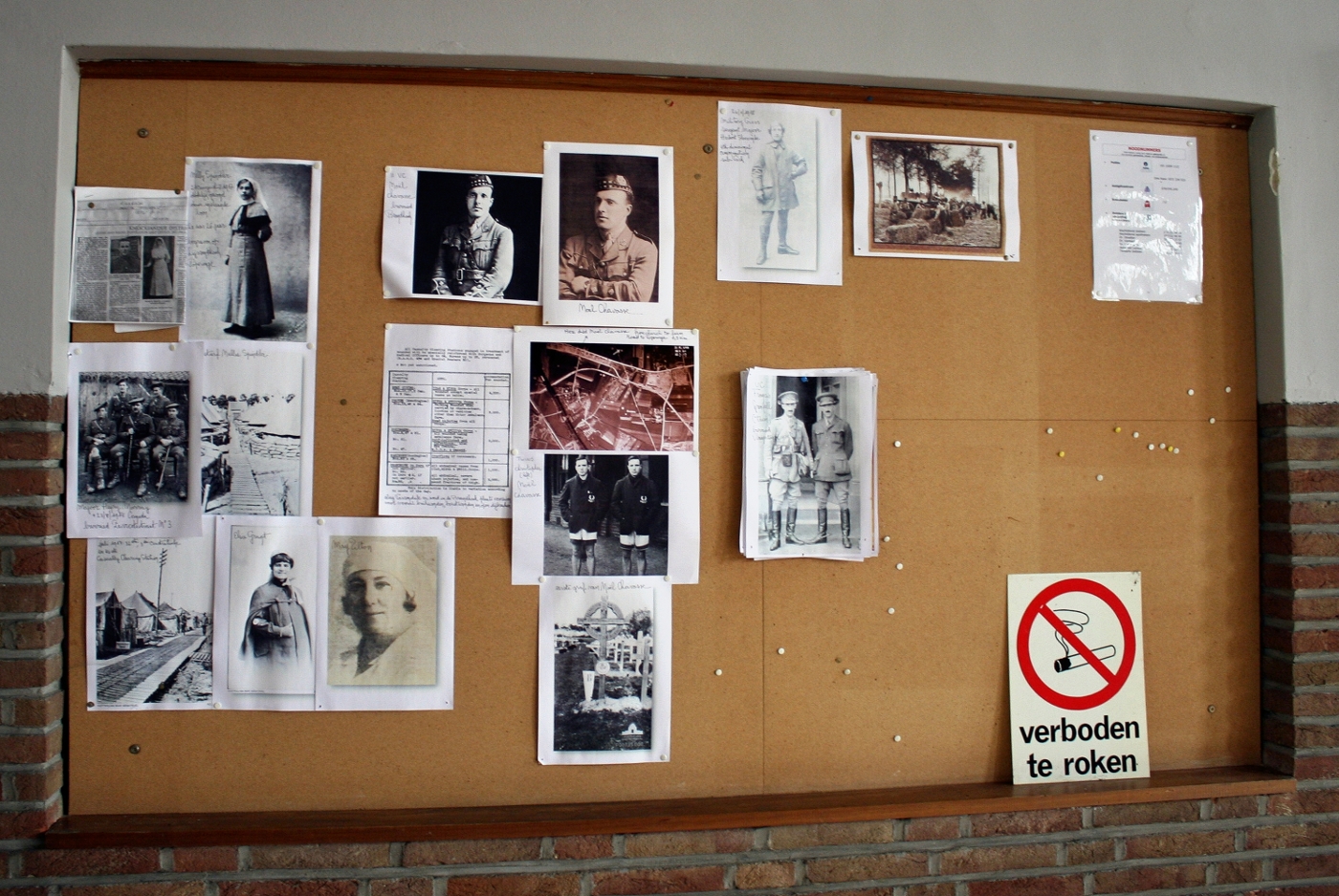 The church was locked, but here's a shot of the noticeboard in the entrance – photos, among others, of Chavasse, and a number of nurses, including the unfortunate Nellie Spindler (last post) – before we head off up the road towards Vlamertinge, a name that occurs at least as frequently as that of Brandhoek when medical facilities or evacuation routes are mentioned along the Ypres-Poperinge road, and which contains three cemeteries of its own.