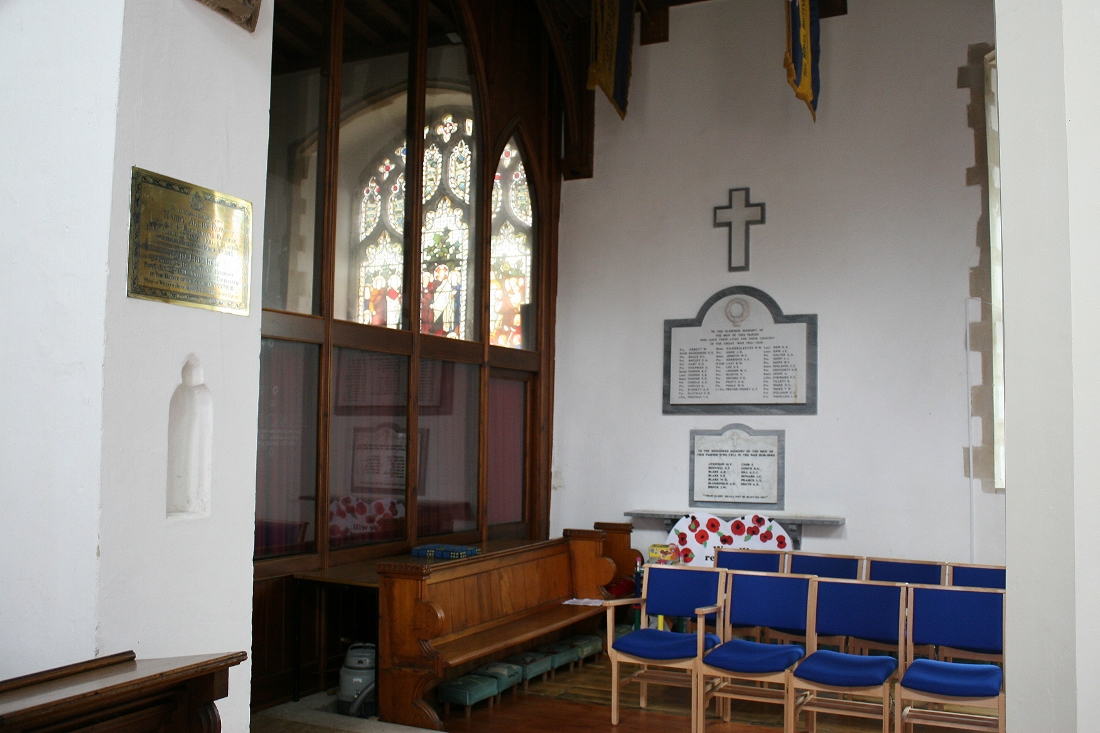 Before we look at the Rolls of Honour, the plaque on the wall on the left…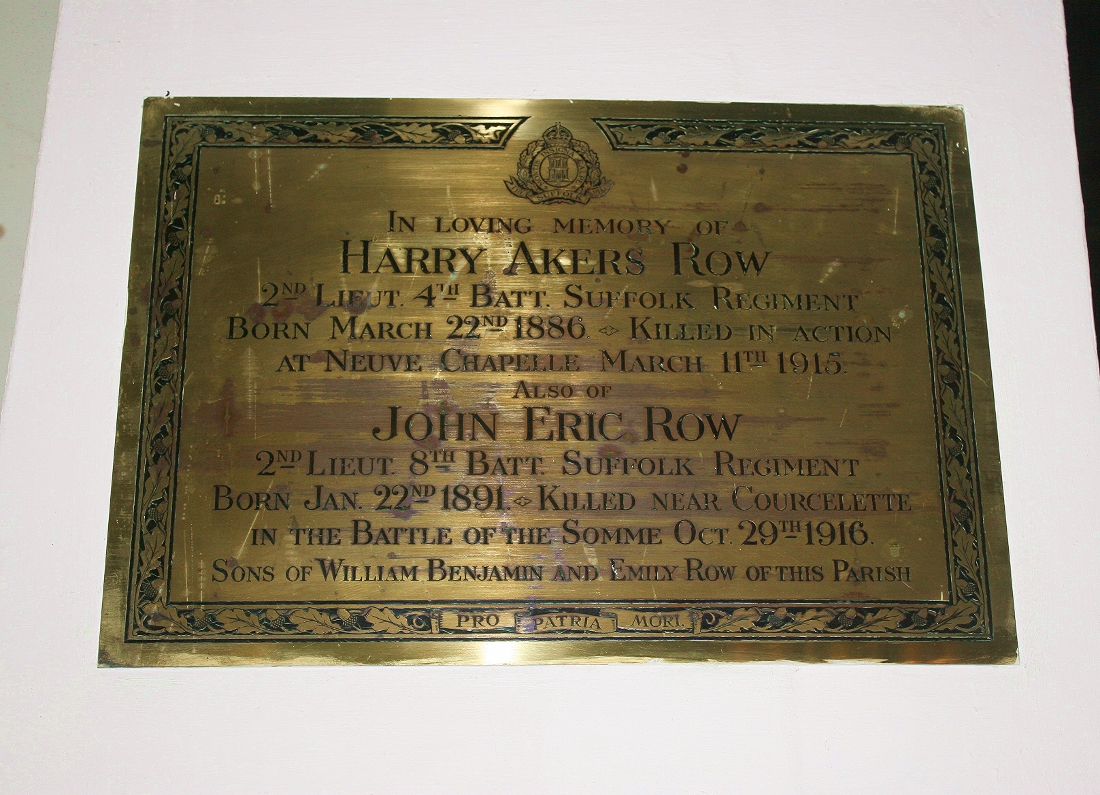 …remembers two brothers, both subalterns, both of whom died in the Great War.  Harry Akers Row was killed in action during the Battle of Neuve Chapelle on 11th March 1915 aged 29, while his younger brother John was killed on the Somme on 29th October 1916, aged 24.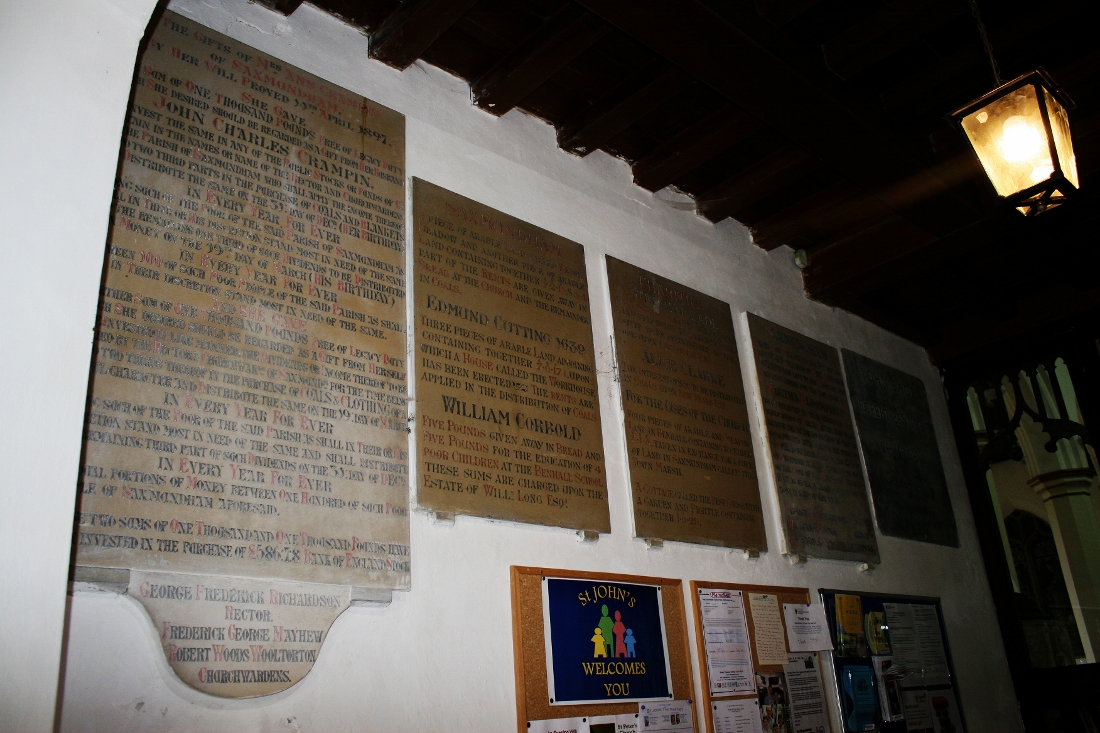 There's a single CWGC headstone in the churchyard, over there in the distance,…
…the grave that of Private Horace Edgar Lee, Suffolk Regiment, who died of wounds on 3rd March 1917, aged 24.